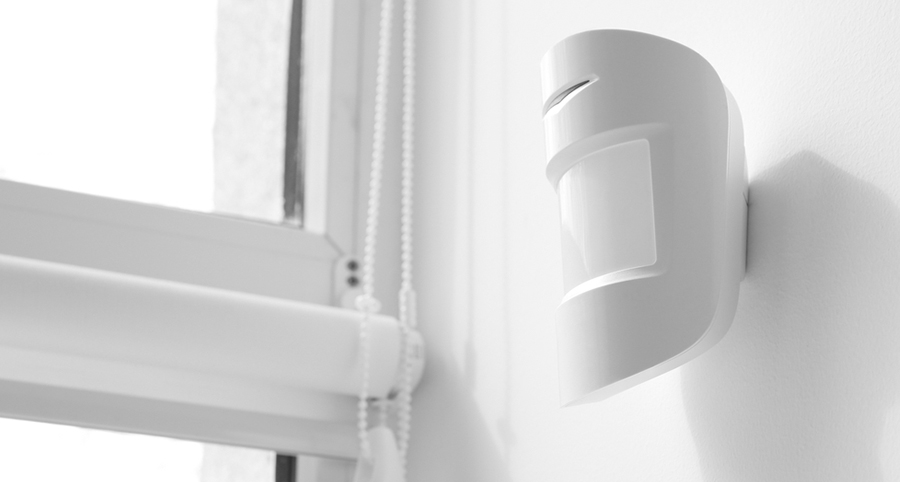 Find Out How Motion Sensors Work In Oklahoma City?
In all likelihood you already comprehend that the main objective of a motion sensor is to detect movement in a particular zone. But you may still be wondering: How do they work? What kind of technology is involved, and should you use them? This basic explanation will address your questions and offer an idea of why these devices are such an important part of your home's defense.
How Are Oklahoma City Motion Sensors Implemented?
If you're wondering about the number of motion sensors you'll have to get, you should be aware that the zone they cover will vary widely from six to 70 feet away. If required, you can locate options that will extend your protection to a greater degree. These tools are commonly used in things like outside flood lights. If they notice a disturbance, they signal your lights and illuminate your home's perimeter.
As well as lights, you'll also find motion sensors used in video equipment like the ADT outdoor security camera. This adaptable device can be set to dispatch alerts and even a video clip to your mobile device when activity is found.
Active Motion Sensors
Active sensors, as you might expect, continually send out a signal or wave and then record the response time. When there is a change in the response time, motion is indicated and your alarm system is notified. Microwave sensors are the most common kind of active device. You might even run into ultrasonic sensors that use sound waves and reflective sensors that assess the response time of infrared light.
Passive Infrared Motion Sensors
Another one of the most ubiquitous types of motion detectors in Oklahoma City is the passive infrared (PIR) motion sensor. Unlike active types, they don't constantly send out a signal. Conversely, they can notice temperature fluctuations in a designated space. An abrupt heat increase, like an individual walking into a room, will trip the passive sensor.
When compared to active kinds, PIR devices require not as much power, are simpler to run, and cost less. As an extra bonus, you are able to adjust the sensitivity levels for most installations. For instance, the flexible ADP motion sensor can be customized to disregard furry friends less than 60 pounds.
A Few Extra Sorts Of Motion Sensors
You can find some motion sensors that employ two types of technology. Known as dual, combined, or hybrid sensors, these components assist in minimizing false alarms as both kinds of sensors must be set off for your alarm to engage. You might even come across vibration detectors and tomographic motion detectors that are generally found in bigger commercial areas.
Find A Security System With Motion Sensors in Oklahoma City
Knowing that you have a little more knowledge of how motion sensors work in Oklahoma City, it's a great time to request your own security package with these important elements. Whenever you get them within a package, you'll gain comfort knowing they will be incorporated properly with your additional security tools. Contact Secure24 Alarm Systems today and give our professionals a chance to help you design the ideal configuration for your home. Call (405) 347-5898 or fill out the following form to get started.