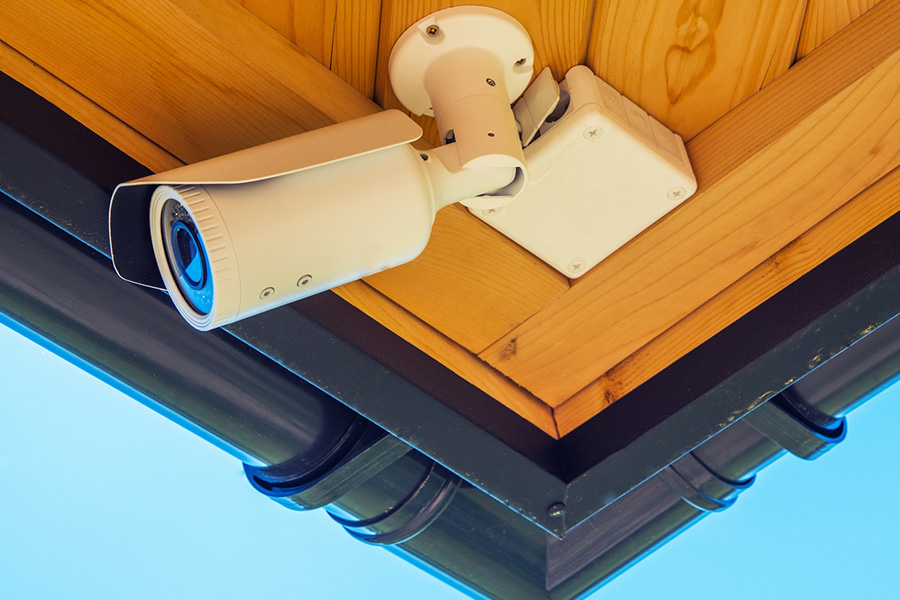 How to Get the Most From A Home Security Cameras In Oklahoma City
Security cameras can easily be installed as a warning—a display that notifies criminals or intruders that "we know you're there." Or you can optimize your video surveillance to tighten your home's security.
Fortunately, today's security cameras arrive equipped with an array of tools all built to enable total protection for your family. Whether it's 2-way talk and recording options or infrared night vision and lightspeed motion sensors, these tools help you to get the most from security cameras in Oklahoma City.
How To Set Up Your Oklahoma City Security Cameras For Premiere Protection
The first step to upgrading your security cameras is mounting them in the best areas around your house. Interior security cameras need to be placed in high traffic rooms like the living room or den. It's also a good idea to install a camera pointed at main entryways, stairs, or other transitional areas thieves would have to pass to access the rest of your house. Exterior security cameras ideally offer you a clear scene of your front door, drive, front and patio, shed, and other outdoor separated constructions, like sheds. Then get a view of your front door via a discreet doorbell camera.
There are locations around your home that aren't quite as vital to watch like bedrooms, bathrooms, and basements. Even if you have jewelry in your bedroom, setting a camera in the bedroom may reduce your privacy. Feel free to add window or motion sensors if you need a measure of device in bedrooms.
Additions That Elevate ​​Home Security Cameras
Device layout is only the first step in getting the utmost out of home security cameras in Oklahoma City. The features shown below help to maximize security and increase overall home safety.
Motion detection: Get automatic alerts on your smart device anytime abnormal activity is detected. You can also program cameras to start recording when motions are discovered which helps boost camera recording time.
Storage and recording: Configure your ​​security cameras to record and store clips to the cloud for easy playback anytime.
2-way talk: Most of today's security cameras have a built-in intercom and speaker so you can actually chat with guests through the camera. With your mobile app, you can make it seem you're home or welcome your kids as they come back from school.
Field of view: Field of view is determined by how much a lens can see, and gives you a more complete view of an area. Check for cameras that provide a minimum of 120° angle lens or that are able to pan in a wide arc for optimum visibility.
Night vision: Make sure your security cameras come with either infrared or LED sensors that will produce clips of night-time activity.
Activity zones: Activity zones offer you the opportunity to protect single spots within your home.. For example, you can program your doorbell camera to notify you of movement happening on your yard or your driveway and disregard animals passing or foot traffic.
App: security app, like ADT Control®, allow you to watch live camera feeds, control cameras, arm or disarm the system, and capture events. Most importantly, the app should send timely notifications when the sense something unusual taking place around your home.
Optimize Your Home Security Cameras Today
Pulling the most out of your home security cameras in Oklahoma City is simpler. From lightning quick motion detection to two-way audio, your security system can go from just a deterrent to a powerful defense. Call (405) 347-5898 or submit the form below to start customizing your home security system today.