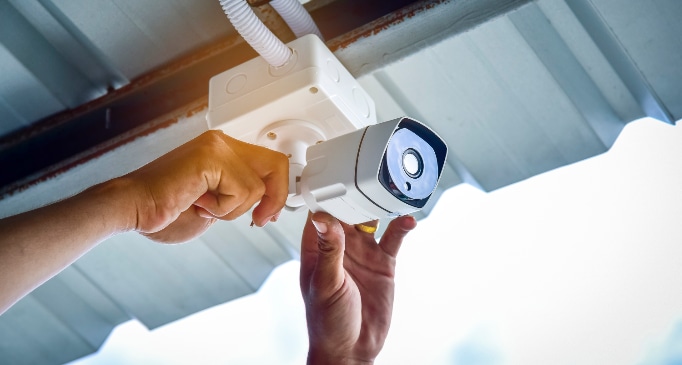 What To Look For In A Home Security Installer In Oklahoma City
It's a wonderful time to get a home security system, as they offer more furnctionality than ever before. Wireless technology has made remote access and control of your devices a possibility. And home automation will deliver even more convenience to your home. You're anxious to get a new system, and you know you would like it installed by a professional, but who should you turn to? Take a little time to check out our recommendations on how to pick a home security system installer in Oklahoma City.
Experience Is A Critical Factor
When it involves something as vital as your family's well-being, doesn't it seem right to select a provider you can rely on? As the saying goes, there is no equivalent to experience, which is why many homeowners go with trusted providers like ADT. Synonymous with residential security, ADT started in 1874 and currently serves millions of residents. There are various possibilities available, but you won't find any others with a comparable level of experience.
What Type Of Equipment Do They Provide?
When choosing an installer, you generally pick a specific equipment brand like ADT. Do they offer the modern doorbell camera you want that delivers notifications straight to your smartphone? Are you able to use vocal directives through your smart speaker? Determining the features you want will go a long way in selecting the right installer.
How To Protect Yourself When Using A Home Security Installer In Oklahoma City
Even if you opt for a respected name in residential security, there are several things you should do to protect your best interests. Make sure you follow these recommendations:
Examine the equipment. Ensure the equipment connected, like the motion detectors and cameras, is exactly what you ordered.
Inquire about warranties and guarantees. Do you have any recourse if there is an issue with your equipment? What kind of guarantee does the provider offer? Some companies may even have a warranty against theft and provide compensation if your residence is burglarized while the alarm is active.
Review credentials. Several leading suppliers, like ADT, use authorized dealers for the installation process. Feel free to ask to look over their company's credentials and a license number you can confirm. A respectable company will be happy to show you.
Advantages of Experienced Home Security Installations In Oklahoma City
Even if you're a DIYer, connecting a home security system isn't the most straightforward endeavor. You have to manually hang your outdoor cameras, door and window sensors, motion detectors, and all the other components you decide to purchase. You then need to be sure each item is incorporated in a completely functional, coordinated setup.
A professional home security installation in Oklahoma City is a smart choice for the following reasons:
Pros do the job quickly. Your time is precious. Save it by having a professional connect your system. Despite the fact that wireless components are simpler to install, it still helps to have a trained specialist make certain every item is placed and hooked up properly.
Proper integration. You need all your modern home automation systems to function correctly, and your installer will make sure this is so before departing.
Reasonable cost. You generally won't pay a hefty amount for home security installations. Some companies even permit you to roll this charge into your monthly bill.
Choose Secure24 Alarm Systems For An ADT Installation In Oklahoma City
Reach out to the professionals at Secure24 Alarm Systems and furnish your Oklahoma City home with the best home security available. You can count on swift, seamless installations backed by best-in-class guarantees. Place a call to (405) 347-5898 today to request an appointment.