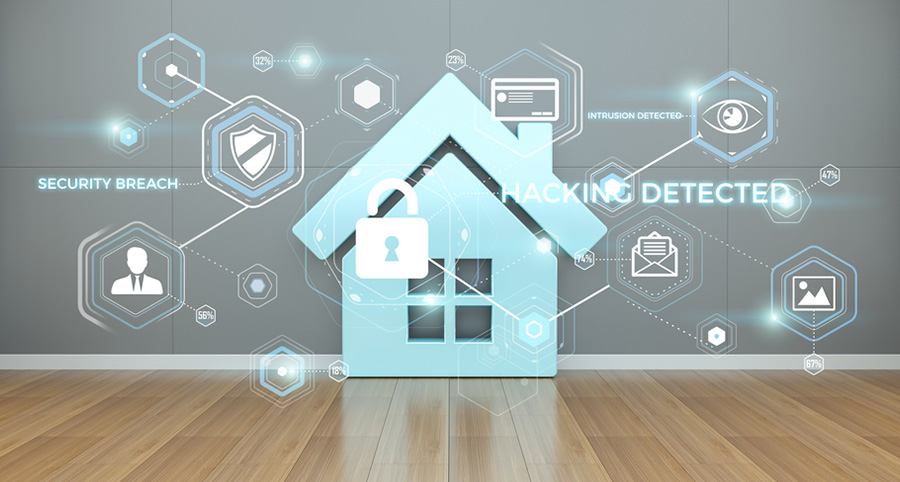 Do You Need To Be Concerned About Smart Home Hacking In Oklahoma City?
In a variety of ways, smart tools like security cameras and video doorbells have boosted our home security. We can get updates if a visitor arrives at our front door, and we can even have video segments delivered to us when dubious movements are happening. Having implements we can interact with over the internet warns us of prospective risks immediately. But there is one main downside. The quick access that benefits us is also cracking a door open for virtual intrusions.
While you don't need to lay awake at night worrying about smart home hacking in Oklahoma City, you need to be cognizant of the potential danger and take steps to circumvent it.
Ways To Block Smart Home Hacking
It's amazing how the internet has impacted our everyday lives as all types of products are accessible remotely, including your security sensors, smart TVs, and even your refrigerator. This also produces more opportunities for virtual villains to sneak into your network. That doesn't mean you have to avoid wireless home protection packages or other smart components. Rather, consider these suggestions and take steps to keep intruders away from your network.
Protect with strong passwords: This is a must for all accounts, especially your home's wireless network. Use upper and lower casing and an assortment of letters, special characters, and numbers. Don't use birthdays, full words, or other options hackers might easily figure out. A password creator will give you something completely random and password management software can help you track your different passwords and accounts.



Update default settings: When you first unbox that new router, it's likely to come with a preset password to get you started. Adjust it immediately. Hackers are likely to have these default passwords too. Establishing your wireless network and router properly in the beginning will go a long way to maintaining your security.



Create a separate network: Why have your smart fridge, your home security components, and your home computer on one network? The majority of routers permit you to set up a separate guest network. Be sure to use it and shield important material present on your phone, desktop, and laptop.



Consider installing a firewall: Firewalls aren't just for business settings. They might also be incorporated into your private network. Firewalls are able to watch what's happening on your network and thwart suspect activity. You might opt for a router that offers a built-in firewall.



Utilize the most up-to-date encryption settings and security protocols: If you have a recently manufactured router, you might be able to use WPA3, the current wireless security protocol. If that's not available, WPA2 with AES encryption will be sufficient. You ought to look for home security devices that protect with 128-bit or higher.



Be certain software and firmware is up-to-date: Keep your software and firmware up to date for all equipment, which includes your connected video cameras. Many times, these updates will fix known issues and bolster your security.
Beware of Lower Quality Smart Home Equipment In Oklahoma City
One of the perks of working with a reputable company like ADT is having the assurance that security devices are consistently being examined to check for susceptibilities. Other lesser-known products might not be quite as diligent. Purchasing your video cameras, smart thermostat, video doorbell, and other smart devices from a lone supplier like ADT is the right move. And deciding to have all of your systems connected at the same time will help ensure proper implementation, performance, and security. It's important to note that ADT Command, your centralized touchscreen, uses two-way encryption when engaging with with your smart components.
Customize Your Own Oklahoma City Home Security System
As you now have a greater understanding on how to keep your wireless network shielded from hackers, you're ready to start on your own home security in Oklahoma City. The security experts at Secure24 Alarm Systems are here to customize the right package for your home. Call (405) 347-5898 or submit the form to take your protection to a new level.