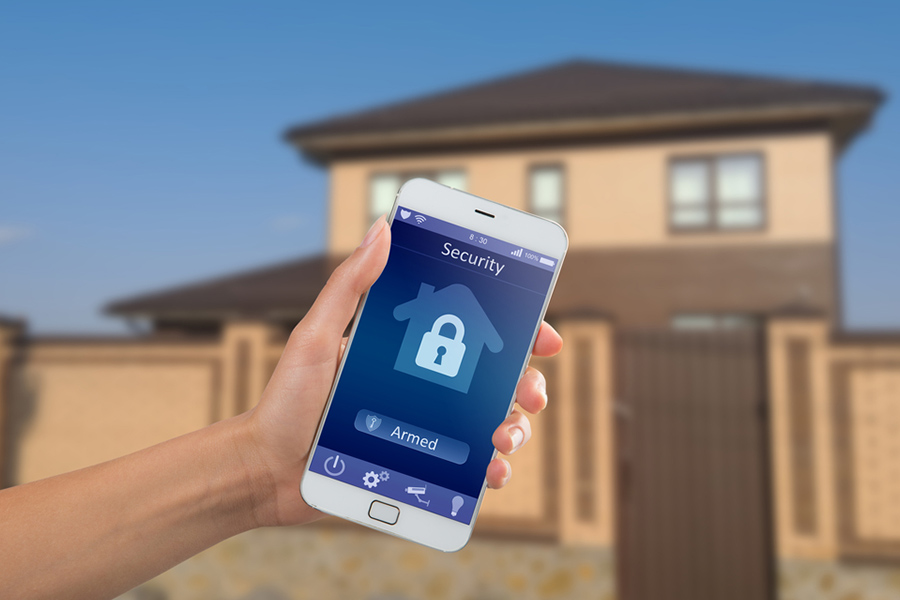 How To Protect Your Home From Burglary In Oklahoma City
Break-ins from a burglar or intruder is known to transpire any time, day or night. The smartest way to protect your home in Oklahoma City is to be proactive in your approach. You might booby trap your home Home Alone style, or you will probably want a different option like a state-of-the-art security system. When it comes down to it, the more safety measures you equip your home with, the greater the likelihood of discouraging criminals.
Customize A Oklahoma City Security System For Your Property
Everyone wants to make their property safe and secure. A monitored and customized alarm system provides the proper equipment and resources to protect your Oklahoma City home from burglary. But keep in mind, not all security systems offer the right amount of protection. Homeowners should seek out an option that may be configured to suit their specific expectations.
Strategically Placed Cameras Keep Watch When A Thief Is Lurking About
A burglar enters your house through common entryways - lower-level windows, garages, and exterior doors. Video devices mounted in these specific areas function as a physical reminder to a would-be burglar that you are observing. Many criminals don't even attempt to break into a property with camera surveillance, as video segments can be saved on a cloud device. But, to help deter intrusions, prearrange one or more of your smart lights to activate in the event your camera discerns suspicious actions.
Smart Locks Are A Smart Choice to Protect Your Residence
A sturdy front entry with a powerful locking system is mandatory when protecting your home from burglary in Oklahoma City. A front door with smart locks offers an extra layer of security. With a touch of your mobile device, you are able to lock and unlock your doors even when you are not home. If you don't think you locked your front door, you can use your handy security app and tap the button. Or, better yet, set your smart locks to self-activate right after you exit the house.
Smart Home Automation Is Much More Than Just A Fun Trick
There's a range of things you can do with automation that provides protection from burglary in Oklahoma City. For example, you can program an "out of the house" scene that makes certain your garage is shut, the smart locks activate, the thermostat is low, and the alarm system is active. You could then do the opposite and have your property to enliven as you come home: automatically turning on your lights, raising the thermostat, disengaging the alarm, and other actions as you see fit.
Make The Most Of Your Inside And Outside Lighting
Intruders always prefer to be hidden in darkness, so convey that trespasser out of the shadows. Turn on your main entry lighting and incorporate motion-sensitive options around the outside of your property. An unexpected bright light will illuminate the invader, while also warning onlookers to suspicious movement. A smart light can be linked to your video cameras or set to activate at a specific time so it appears like you're in the house.
Protect Your Home From Burglary In Oklahoma City With A Customized Alarm System
The top security system for your Oklahoma City home can be found by simply calling today. From smart locks to a comprehensive home automation system, have one of our experts create a customized plan ideal for your residence. Complete the form on this page or contact us at (405) 347-5898 to explore the possibilities we have for your home.