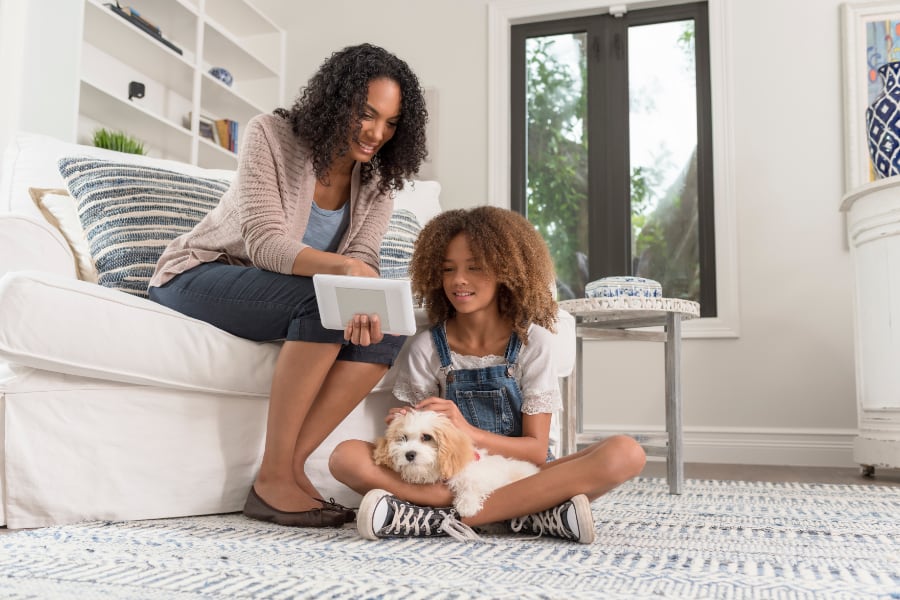 Technology Advancements in Oklahoma City Home Security Systems
Home alarm systems have been used in Oklahoma City for decades, and hasn't changed until the past few years. Home safety has always been seen as a concern, but sometimes it seemed intrusive and cumbersome. But now, we have WiFi connected surveillance cameras, entry-point sensors, and locking systems that result in a security systems that are more intuitive to your needs. Review these exciting technology advancements in Oklahoma City home security that make your home safer and your life easier.
Switch On Your Alarm From Your Sofa Via Vocal Directives
You have the ability to manage your home's alarm system with spoken words. Voice commands offer hands-free interactions and prevent the inconvenience of physically operating your home's defense with an entered PIN when you are ready to turn it on. Voice activation is easy to program with compatible Amazon or Google devices. You might add another level of convenience and implement custom schedules through your versatile smart phone application.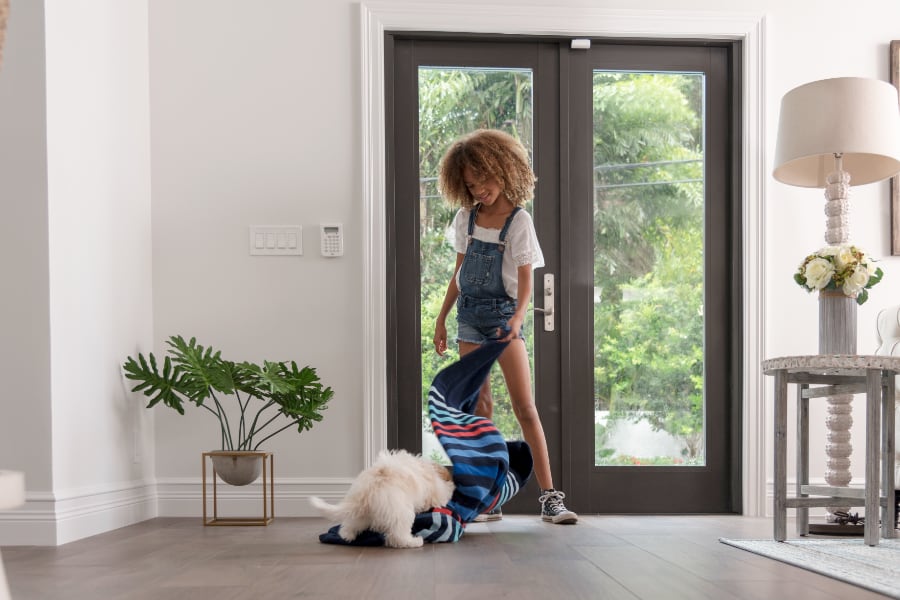 Protect Your Property With Smart Door Locks
Traditional locks and deadbolts are simpler to bypass than smart locks. In your mobile security app, you are able to program a code that you can share with your family members and others you want to be allowed into your residence. You can even unlock them from your cell phone, which can be convenient if you are trying to unload toddlers or groceries or whenever your hands are full while attempting to open your front door. Smart locking devices are one of those technology advancements in Oklahoma City home security that you'll wonder how you managed to live without.
See Who Is Visiting With Video Doorbells
One of the most sought-after technology advancements in Oklahoma City home security are doorbell cameras. These doorbells will not only alert you when someone visits, but you will even have the ability to see who is on your front porch. A range of doorbell cameras are motion activated and will send you a notification and start recording if it discerns any type of action. If there's somebody at your entrance that you aren't comfortable allowing into your home, you are able to use the two-way talk capability as opposed to facing them at the door.
Give The Impression You're Home with Smart Lights
It's generally accepted that a unlit home can be a likely target for invasion. In addition to that fact, do you really want to enter a darkened interior after a long day of work? Smart bulbs let you to activate the lighting in your home even when you aren't there. You should place smart lights in different rooms of your home, so it appears that people are present. You might also customize your devices to turn on at your convenience and have your house come to life after you get done with your shower in the morning or when you return from work.
Use Real-Time Video To Know What's Happening At Home
Have you hired a new house cleaner and wish to check in on them? What about young adults in your house that you worry about when you're in the office? Maybe you have pets with behavioral concerns? With video surveillance, you can tune into your property from your smartphone at any moment you wish. Incorporate video surveillance both inside and out to stay connected at all times and keep your property and loved ones protected.
Benefit From Technology Advancements With Your Oklahoma City Home Security System From Secure24 Alarm Systems
Securing your property and protecting your family is less challenging than it has ever been before by using modern technology advancements in Oklahoma City home security. So give us a call today, and let us create the right security system . From smart wireless devices to fast and easy installation, we're here to bring you the protection you need. Dial (405) 347-5898 or complete the following form.