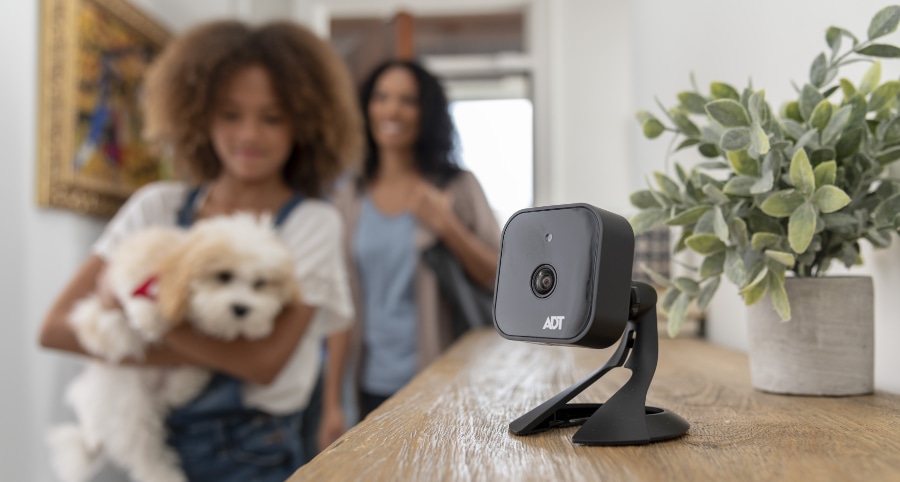 Where To Place Home Security Cameras In Oklahoma City?
Where are the best spots to place your home security cameras in Oklahoma City? Generally, you have three major regions of your residence for camera installations: your front door, the outside perimeter, and key interior rooms. Although your installation team can suggest where you should install, here are some helpful tips on where to place your home security cameras throughout your property.
Don't Forget To Defend Your Front Door
Even though it may seem crazy that a burglar would try to casually enter through your home's main entryway, 34% of intrusions happen at this obvious access point. You can also count porch pirates among other threats to deal with. A video doorbell is able to tackle all of these possibilities with an HD, wide angle lens.
Doorbell cameras are extra useful as you have the ability to converse with people who walk up and press the button. By using your mobile application, like ADT Control, you may answer each instance with 2-way talk and live feeds and give the impression you're on site. Then if someone does try to do something questionable, you are able to have your video doorbell instantly document the event on video and send it to your mobile phone through a text.
Cover The Most Area With Your Exterior Cameras
Where to place home security cameras on the exterior of your home can be a daunting assignment. Thankfully, there are a few beneficial tips to make sure your property is well protected.
Corners of your Oklahoma City residence offer a large field-of-view, as you can see two parts of your property.
Right under an eave or into a length of trim or siding are perfect spots for cameras as they will be partly obscured by your home.
On top of your garage, since the garage door is a more enticing entryway for invaders than you may know!
Over a deck or back door -- or any doorway not visible from the street.
To make sure these locations are successful, you should always prune any brush and branches that might obstruct your ability to see clearly.
Suggestions To Get The Best Results From Your Interior Cameras
You have more options on where to place home security cameras inside your home in Oklahoma City. That same versatility means you have more factors to consider:
Sunshine through Your Windows: While you'll want to be certain your windows are closed and locked, the natural light that enters via a window can cast a glare on your video recording. Point the lens away from direct sunlight to avoid this.
Utilize Height: Similar to a watchtower, a security camera positioned in a high place will have a broader view. Consider putting your cameras at the top of tall pieces of furniture or attached to a corner or ceiling.
Choose Unreachable and Secure Locations: Your video equipment won't be able to defend your property if it's damaged or destroyed. Install your security cameras in locations where children or pets have no ability to interact with them. You might consider mounting or other ways of securing them to make sure they don't fall if mistakenly jostled.
Use Plants and Decor to Your Advantage: The greatest security camera won't do much good if you have a decorative item or plant obstructing the field of vision. However, potted plants and other decor items also have the ability to cloak your security equipment. Just be careful they don't keep the camera from doing its job!
Secure24 Alarm Systems Knows Where To Place Your Home Security Cameras
If you want the right placement of your home security cameras and security devices, use the experts at Secure24 Alarm Systems. Let us customize the ideal plan for your complete residence -- defending every square foot. Simply contact (405) 347-5898 or complete the following form to get started.